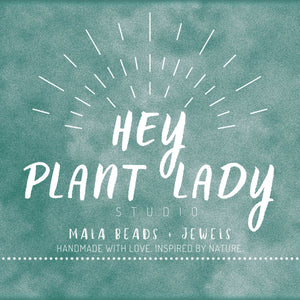 We have 0 in stock.
Reserved Listing - This powerful 108 bead Mala Necklace features 8mm Black Tourmaline, Tigers Eye, Matte Onyx, Faceted Smoky Quartz, Rainbow Obsidian and Faceted Smoky Quartz. This piece is finished with a stunning Black Tourmaline Pendant and knotted on double strength back nylon and finished with smoky quartz on the tails.
—Each Mala Necklace is handcrafted with love, and knotted with positive intentions for the wearer.
—This item will ship gift wrapped as pictured.
Thank you for supporting my work.
**Energetic properties of Crystals are sourced from my favorite Crystal books and are meant to be used as tools to enhance your spiritual practice but are in no way meant to replace medical advice