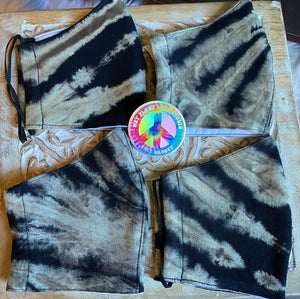 We have 0 in stock.
--This listing is for three Tie Dye Masks. You will receive one of the colors pictured. If you have to wear a mask it may as well be a happy one!

--Each mask is cotton and lined. The elastic straps stretch out after the first wear. These masks comfortably fit men and women. 

--This item ships fast and free in the US.