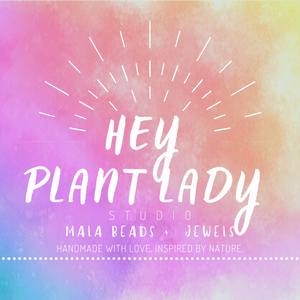 We have 0 in stock.
This listing is for one 7" Mala Bracelet with 8mm Matte Blue Apatite, Faceted Lavender Lepidolite, and Faceted Clear Quartz. 
Blue Apatite is a stone of motivation and aids in achieving goals.
Lepidolite is a calming stone known to ease anxiety and stress.
Clear Quartz amplifies the stones that surround it.
—Each bracelet is approximately 7" stretch to fit.

—This listing is for one Mala Bracelet.
—Each Mala Bracelet was handcrafted with love and positive intentions for the wearer.
Thank you for supporting my work.
**Energetic properties of crystals are sourced from my favorite crystal books. They are meant to be used as a tool to enhance your spiritual practice. They are in no way meant to replace medical advice